Get twice the magazine for half the price!

View in web browser.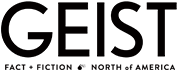 Subscribe to Geist + Room for only $30!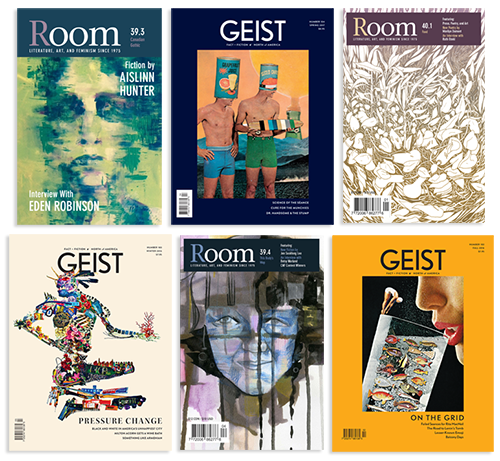 For a limited time, get 1-year subscriptions to Geist and Room for only $30!
Room is Canada's oldest feminist literary journal and brings you smart fiction, insightful interviews and topical creative non-fiction. Geist brings you thought-provoking photoessays, narrative poetry and little-known facts of interest. Together, they're a perfect match for readers who want to be informed, inspired and entertained.
Click below to order a 1-year subscription to both Geist and Room for only $30. That's over 50% off the cover price!

You can also call 1-888-434-7834 to order over the phone,
or check out our Subscription FAQ if you have any questions.
Geist, 210 - 111 West Hastings Street, Vancouver BC V6B 1H4.

Geist respects subscriber privacy and will never share your email address.
Click here to unsubscribe from Geist offer emails.
You will not be unsubscribed from the Geist Newsletter.