Get Geist 98 FREE when you subscribe for 6 issues at $25!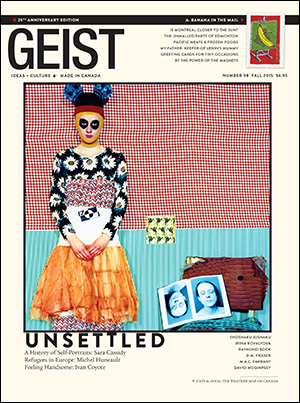 Geist 98 is a feast for the eyes, featuring the weird and wonderful from the world of photography:
Bearded lady portraits by Rosamond Norbury
Michel Huneault's Syrian refugee photography
A history of Canadian self-portraiture by Sara Cassidy
PLUS:
A thousand ways to paint a deer
Geist publisher goes underground in Poland
Greeting cards for tiny occasions by Eve Corbel
AND:
Great fiction + non-fiction, comix, poetry, essays and reviews from the usual and unusual suspects.
Subscribe now for 6 issues at $25 and get Geist 98 free!